Mon projet BD - Shades Of Men
Publié :
12 Jan 2018, 04:43
Bonjour à tous,
Je m'appelle Jrej. Je suis un artiste amateur et voila 6 ans maintenant que je travaille sur une bd intitulé "Shades Of Men". Je me permet de partager quelques pages avec vous. N'hésitez pas à me faire part de vos avis. Je peux préciser que ces premières planches datent de 2012. J'ai donc progressé quelques peu depuis.
L'histoire en bref-- Nous suivons les aventures de Lev et Ricky, deux sans-abris dans les rues de Paris, alors qu'ils décident d'aider un jeune à s'en sortir. Nous découvrirons alors d'avantage sur le passé et les personnalités de nos compères. Action et aventure au programme.
J'ai choisi d'écrire l'histoire en anglais pour toucher un public plus large. Lorsque j'ai commencé, j'habitais à Londres. Cela m'a permis de partager l'histoire avec mes collègues à l'époque. Je travaille néanmoins sur une traduction en français mais ça n'avance pas très vite.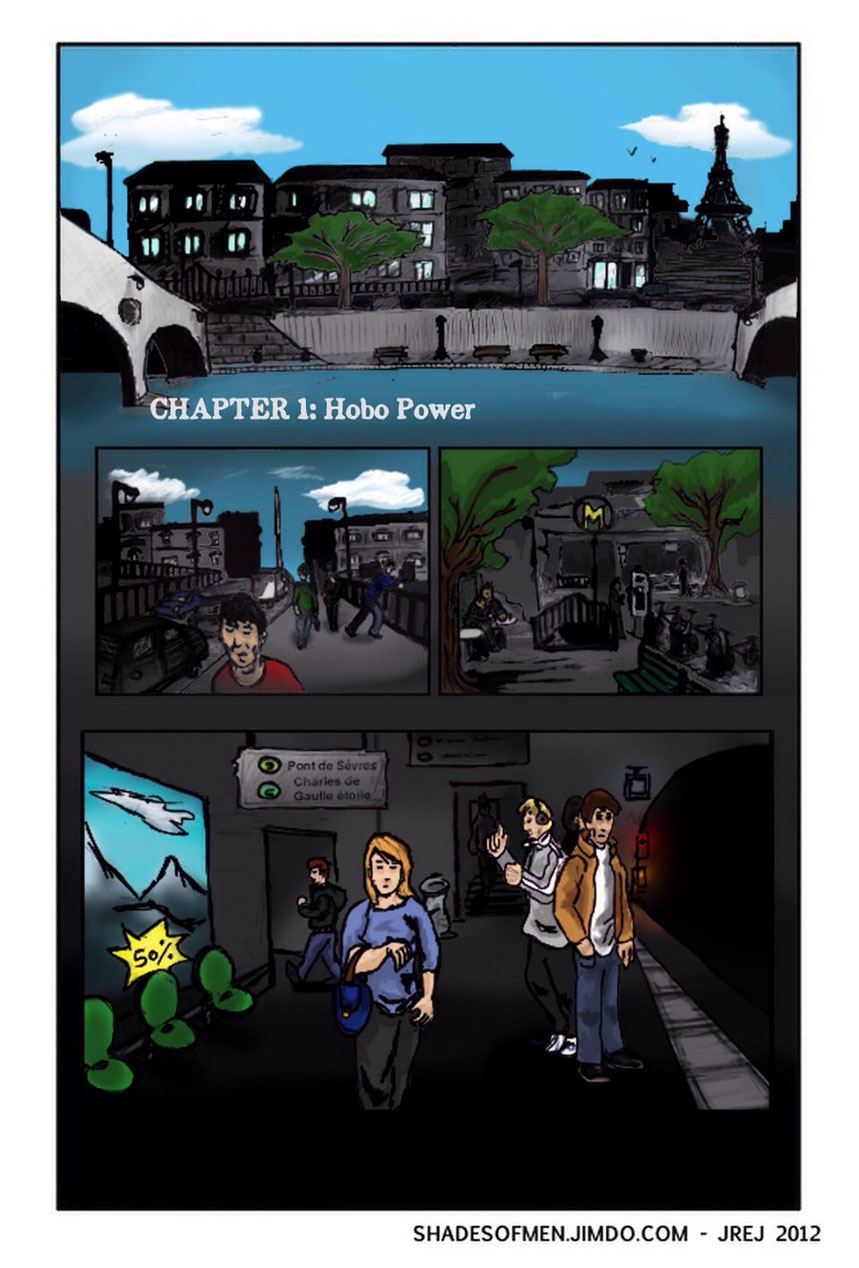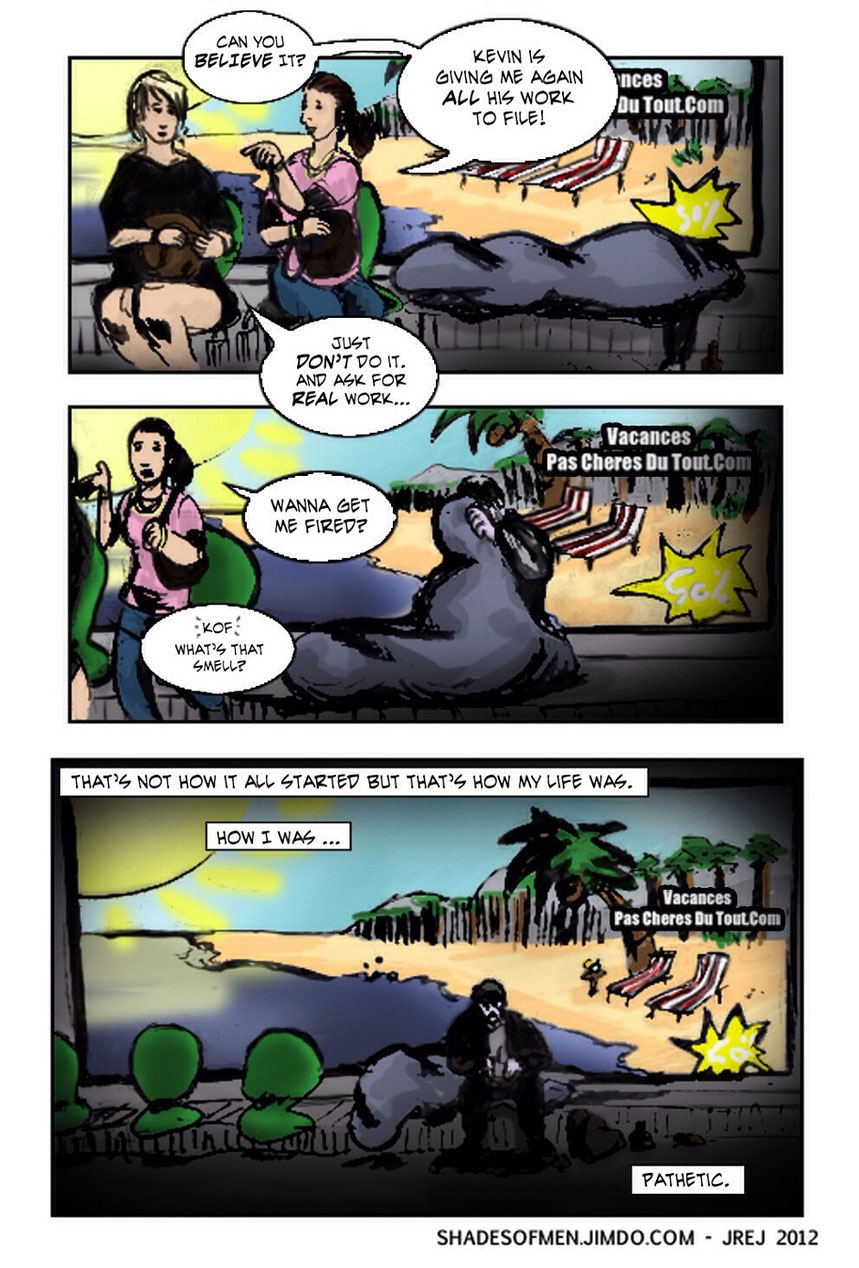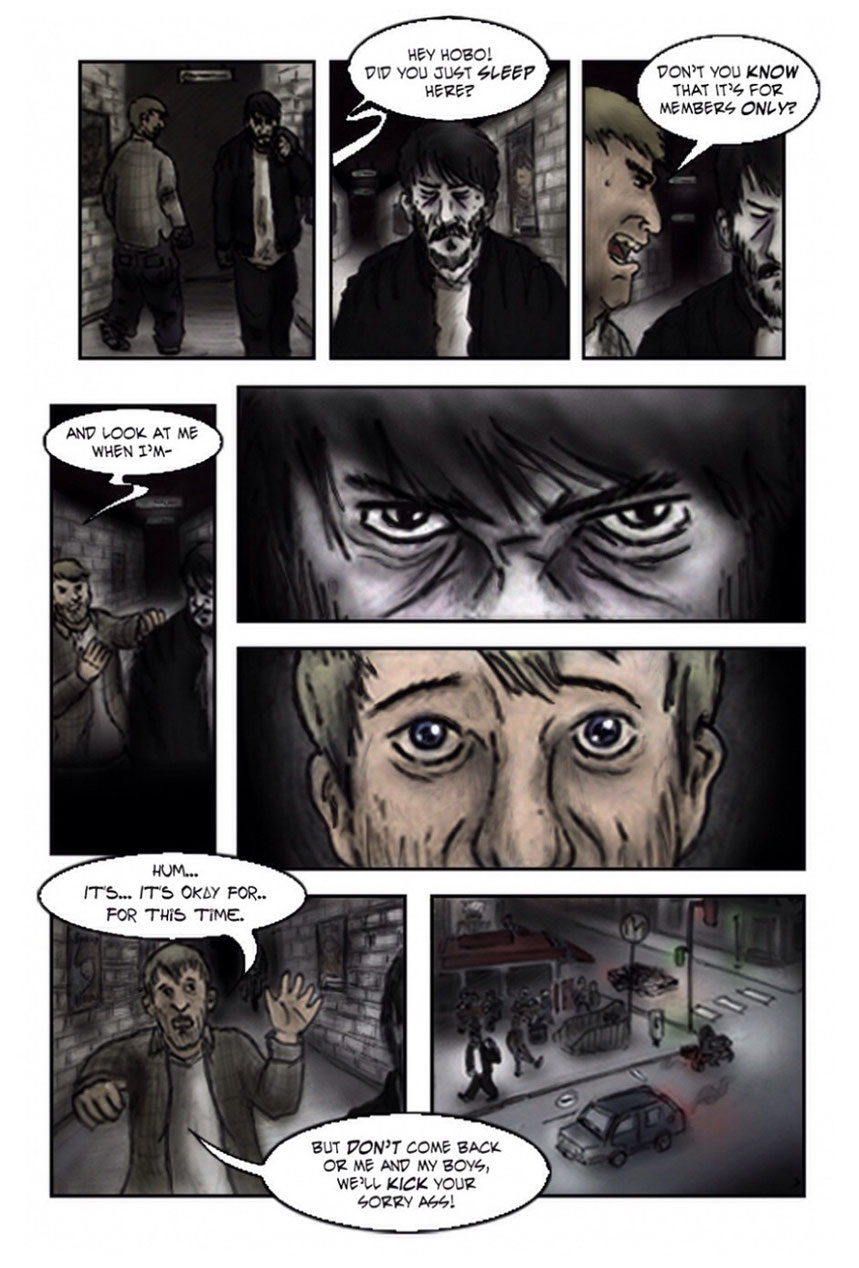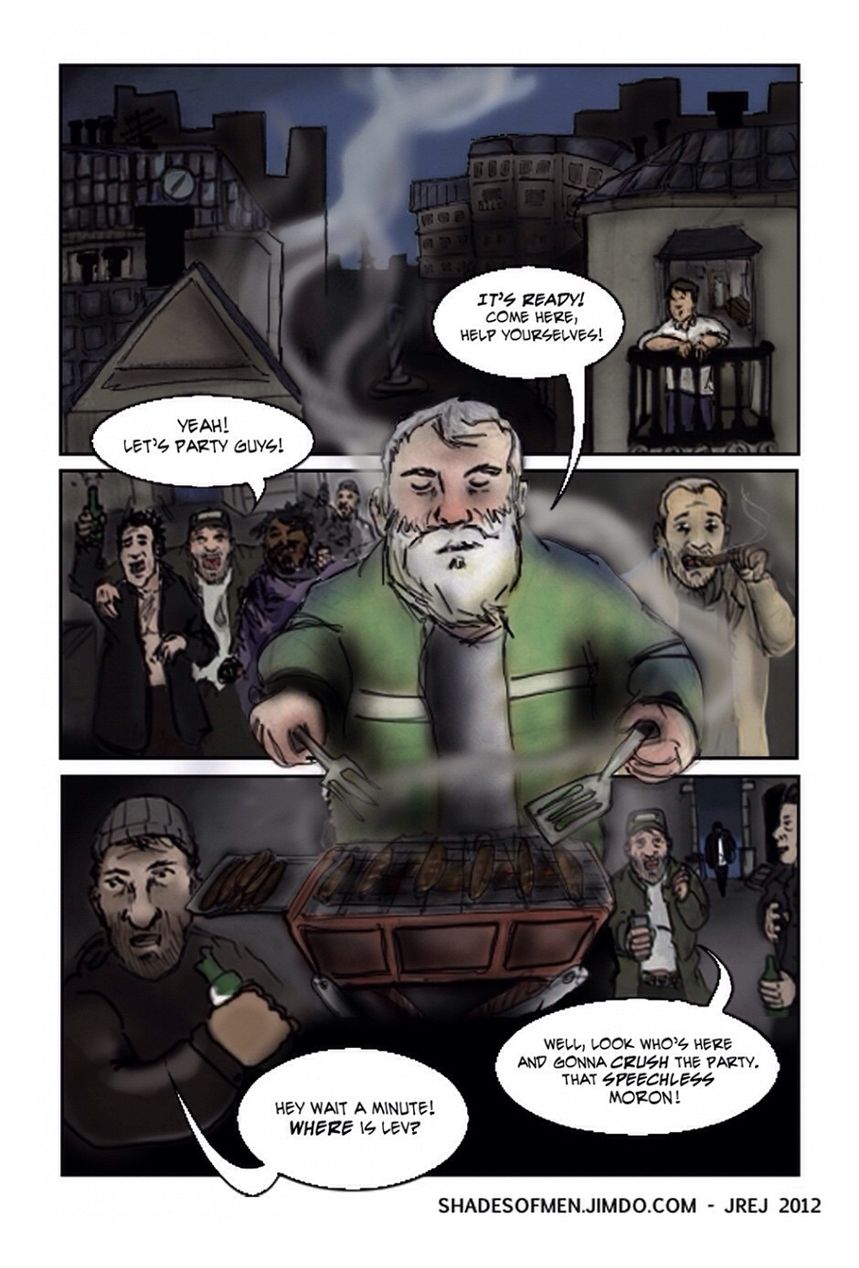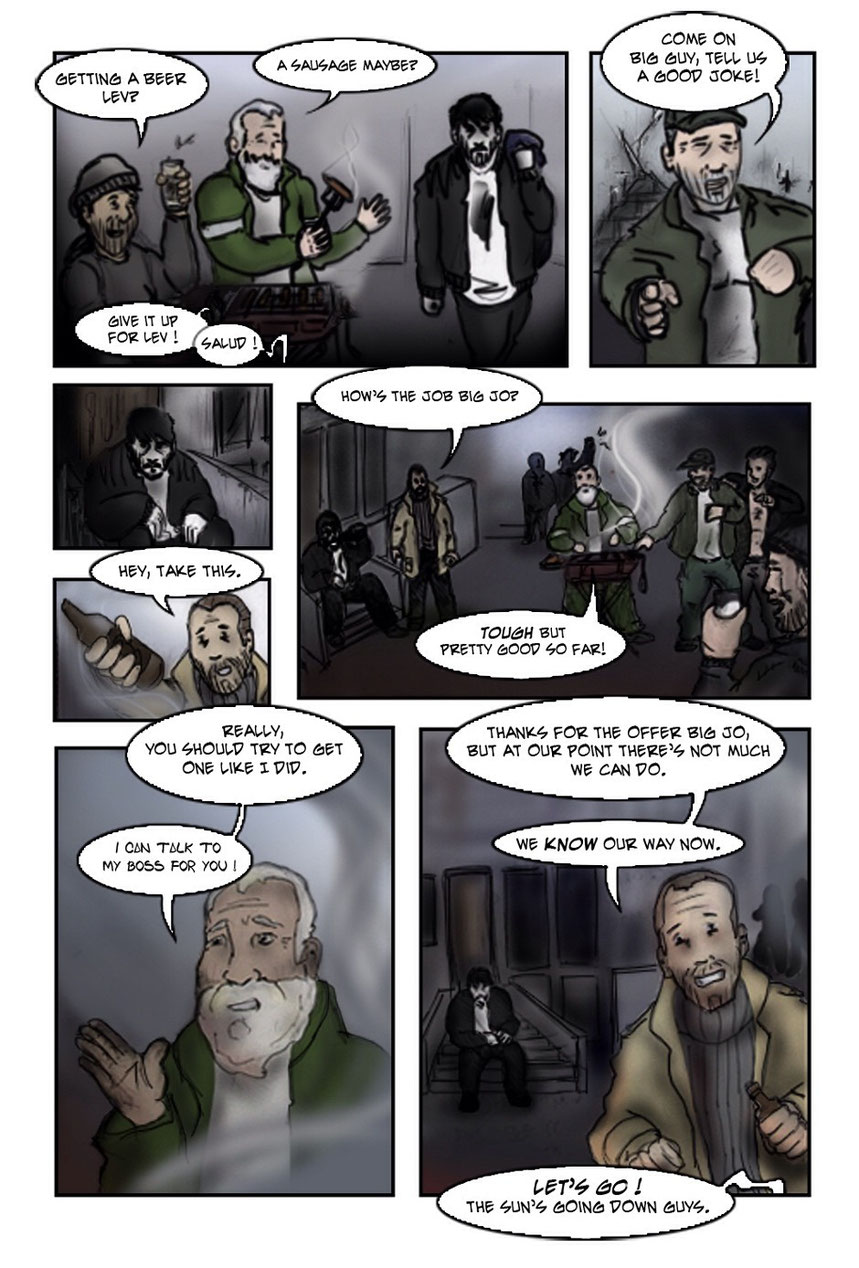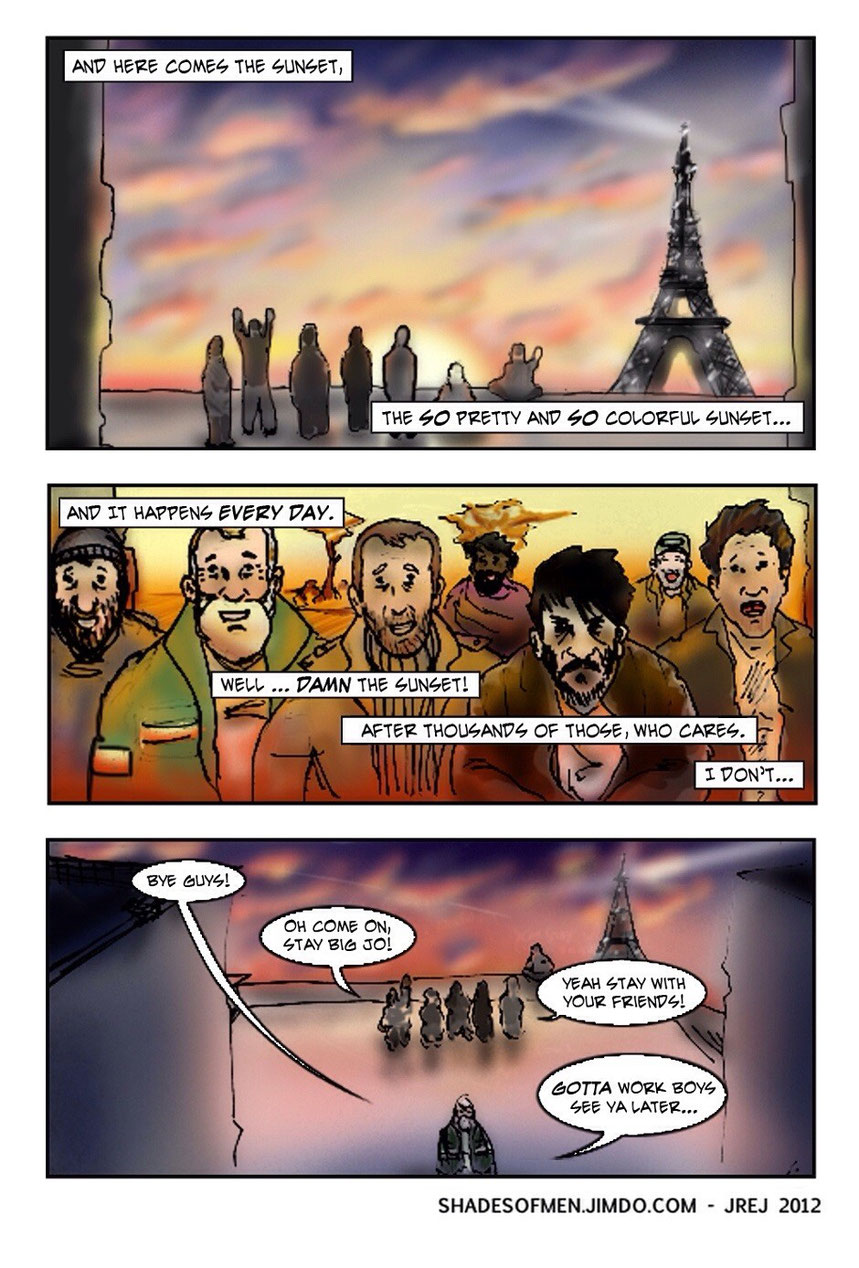 Vous pouvez retrouver la suite de l'aventure sur
Je peux poster plus sur mon process et des illustrations si cela vous intéresse.
Au plaisir de lire vos commentaires,
A plus
Jrej